I am lucky in the garden where we live to have a beautiful wisteria walkway, lovingly planted by successive owners with climbing roses and peonies.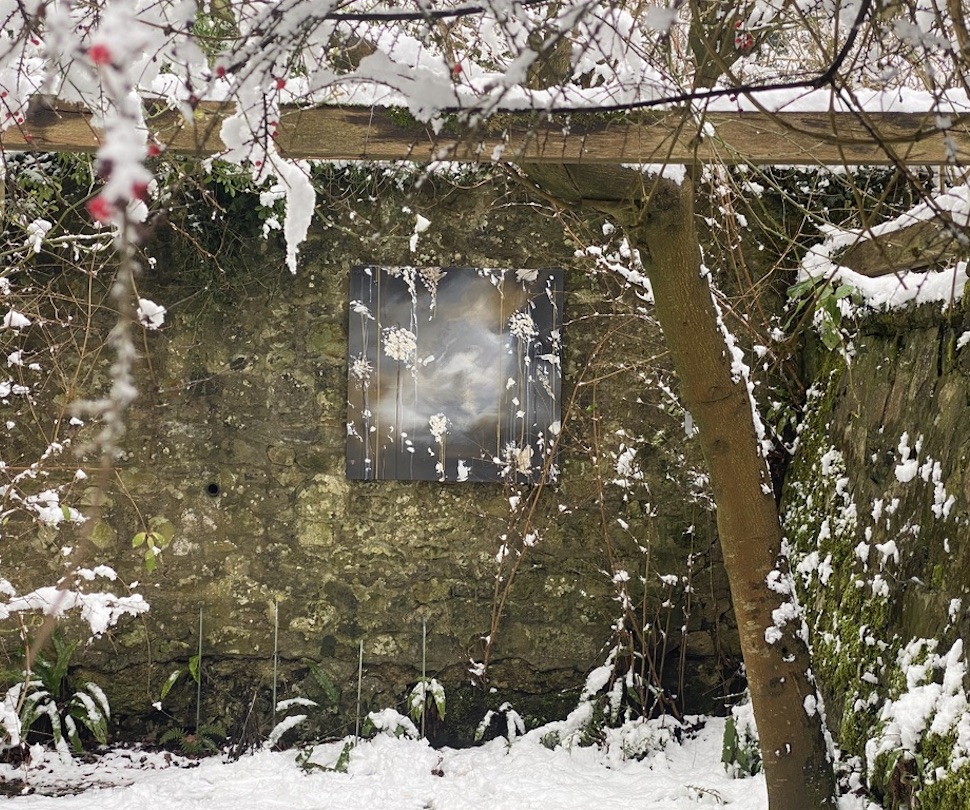 I spend so much time taking the outside into the house and the studio….flowers, plants, cuttings…. I have often thought taking the inside out, (in the form of paintings) would be fun. The walkway acts like natures gallery. The snow that fell this morning was magical, fuelled by coffee (and creativity) I grabbed one of my floral canvas's and hung it in the walkway. Everything was silent. The snow was like a blanket muffling everything. The art peeped out from the stone wall-camouflaged. As if it had been painted for that exact spot, for the exact moment in the snow.
Floral Love Letters #2, an original artwork, is currently available to buy from our shop.