I so miss the sea. Having been raised on the coast near Whitby it's part of my DNA. Living in Asia if I travelled home to Yorkshire I would as quickly as politely able grab the car keys and drive down to the beach, shoes off, soaking in the air and the sound of the waves.
 It somehow rooted me no matter how far and wide I had been travelling. Going to Cornwall has been something that punctuates a large part of every year as my art career has developed-whether its for holidays as a family, for painting or for art courses (having just finished the Mentoring course at Newlyn).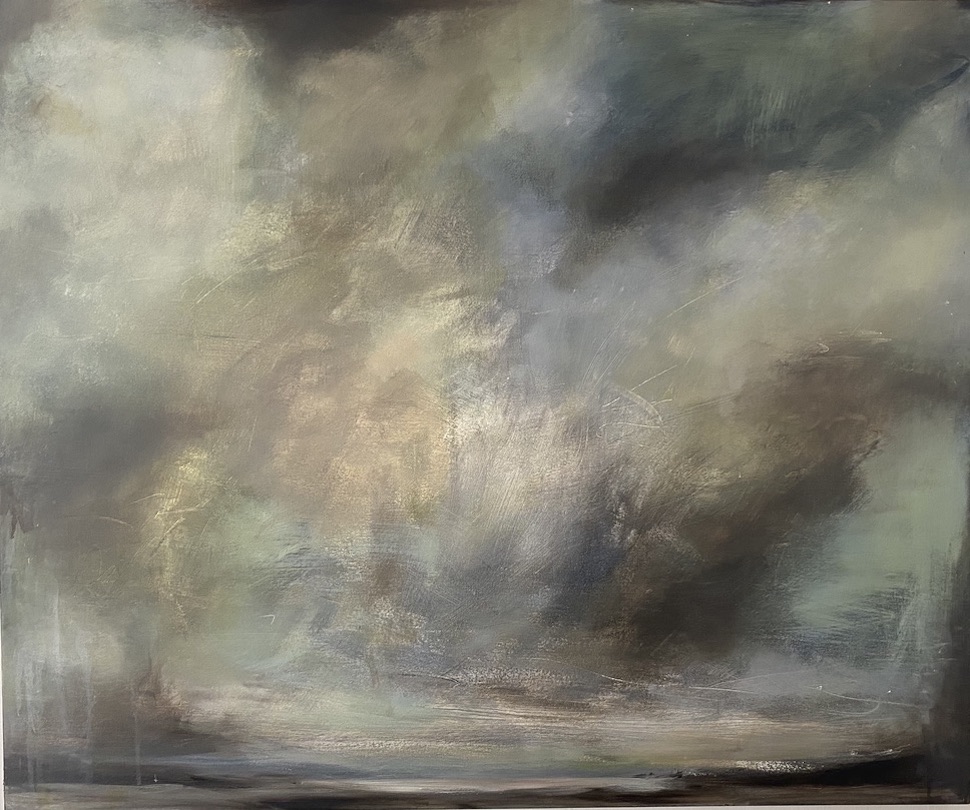 The Anella series of paintings was created as a reminder of all of this as we press on with lockdown. Both sold in January, passing on those waves of coastal memories to others. Anella means follower of light like an Angel. When I go to Cornwall I always feel like I am chasing the light, last summer in Polzeth even if the weather was stormy there was the most exquisite light.